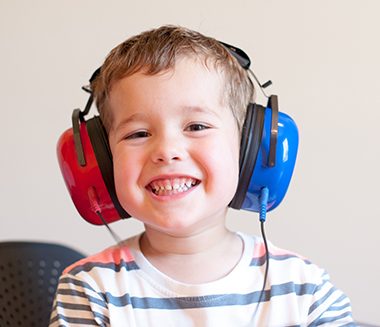 We provide diagnostic hearing evaluations for children of all ages and as early as two days after birth.  The age of the child will determine which tests are necessary in order to establish the integrity of the child's hearing system.
Birth to 5 months of age.
A newborn babies until the age of 5 months is assessed using otoacoustic emission testing. A probe is gently placed into the ear and the machine testing the cochlea's (organ of hearing) response to sound. It is a quick and painless test that can be done in the ward or as an outpatient and the results are provided immediately.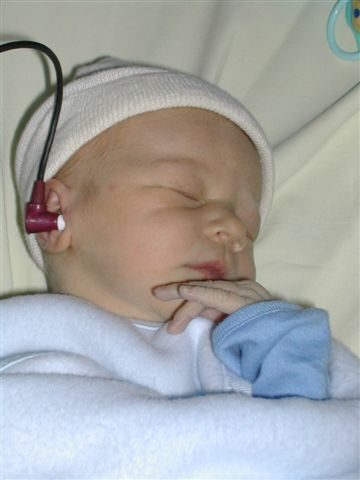 For children aged 5 months-2 years
A child of 5 months or older can typically be conditioned to respond with a head-turn to the presentation of an auditory stimulus.
VRA involves the child sitting on his/her caregiver's lap with speakers placed on either side of him/her. Next to the speakers are toys that light up/ a television screen.
For children 3-5 years of age
In play audiometry, the child is conditioned to pair sounds ('birdies') with a set response (e.g.: placing a block in a box).
While one audiologist conducts the actual testing, the other will sit inside the test booth and facilitate the child.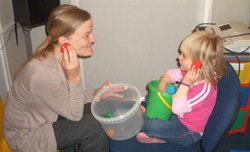 For ages 6 years and upward
A behavioral diagnostic hearing test takes place in a sound-treated booth and comprises of the audiologist presenting different stimuli to an individual to assess their ability to hear. The evaluation takes approximately 30-60 minutes.
Appoinments
All patients are seen on an appointment basis. Should you wish to make a booking, please contact our receptionists on
(011) 482-5530 and they will assist you in finalising a suitable date and time,
Alternatively, click on the button below.